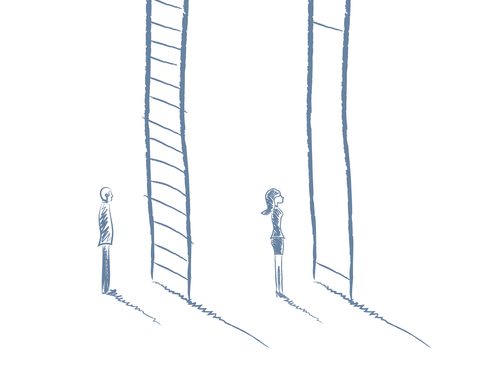 Until recently it has been common practice for employers to ask job applicants what they earned at their prior job. Often, companies set pay for a position based on an employee's compensation in a prior position. However, a growing number of states and municipalities are barring employers from inquiring about prior compensation. Also, there's been a practice at some companies to bar employees from discussing their wages with co-workers.
Here's where these practices stand now from a legal perspective, and what may happen in the future.
Purpose of changes in Equal Pay Act laws
When employers learn about prior pay history, they often base their compensation accordingly. This policy can put women on a trajectory of unequal pay throughout their careers. According to the U.S. Census Bureau, in the first quarter of 2017, the disparity in pay in the U.S. was such that women were paid 80.5 cents for every dollar that men earned, and the disparity was even greater for women who are African American and Hispanic. The measures barring employers from inquiring about prior salary are designed to bring an end to this disparity in pay between men and women performing the same or substantially the same work.
The federal Equal Pay Act does not contain any rule barring salary inquiries. Employers are free under federal law to ask a job applicant/employee about prior wage history. But states and municipalities are taking action in this regard.
States
Massachusetts. It became the first state to enact a law prohibiting employers from asking about salary history. It is set to take effect on July 1, 2018.
Legislation in the same vein is pending in California, New Jersey, and more than a dozen other states as well as in the District of Columbia. Pending law in Michigan would be even broader by allowing an employee to ask an employer about wage information for similarly situated employees.
Cities
Philadelphia. It became the first city to have an ordinance prohibiting compensation inquiries, effective this month. The ordinance also bars employees that learn about wage history to use the information in making salary decisions; employers are barred from retaliating against a job applicant who does not disclose salary history.
New York City. It passed a similar law on April 5, 2017. The law takes effect 180 days from enactment.
Pay secrecy laws
In many companies, employees are discouraged or barred by threat of retaliation from discussing their wages. Research has shown that pay secrecy contributes to the gender pay gap. It appears, however, that the ability of employers to keep employees from discussing their compensation with co-workers is also ending. For example, there is an executive order that prohibits federal contractors from taking any retaliatory action against employees who ask co-workers about their compensation. DOL regulations implementing this prohibition went into effect on January 11, 2016.  And Section 7 of the National Labor Relations Act gives non-supervisory employees the ability to talk about their wages or salary; employers can be penalized for retaliatory action against employees who talk but there continues to be a company culture of secrecy in the majority of companies.
States with similar pay secrecy laws include:
California
Colorado
Illinois
Louisiana
Maine
Michigan
Minnesota
New Hampshire
New Jersey
Vermont
What to do now
Whether or not you're in a location subject to a ban on compensation inquiries or a pay secrecy law, it's time to rethink how you fix wages and benefits for your staff. Determine how much you can afford or need to pay for a particular position, without regard to who fills it. In this way, you'll surely be compliant if there is such a ban in your location. And it will avoid what can be an uncomfortable conversation about pay.
Also, review company policies regarding employee conversations about compensation with co-workers. For a complete list of equal pay rules by state as of January 1, 2017, go to AAUW.