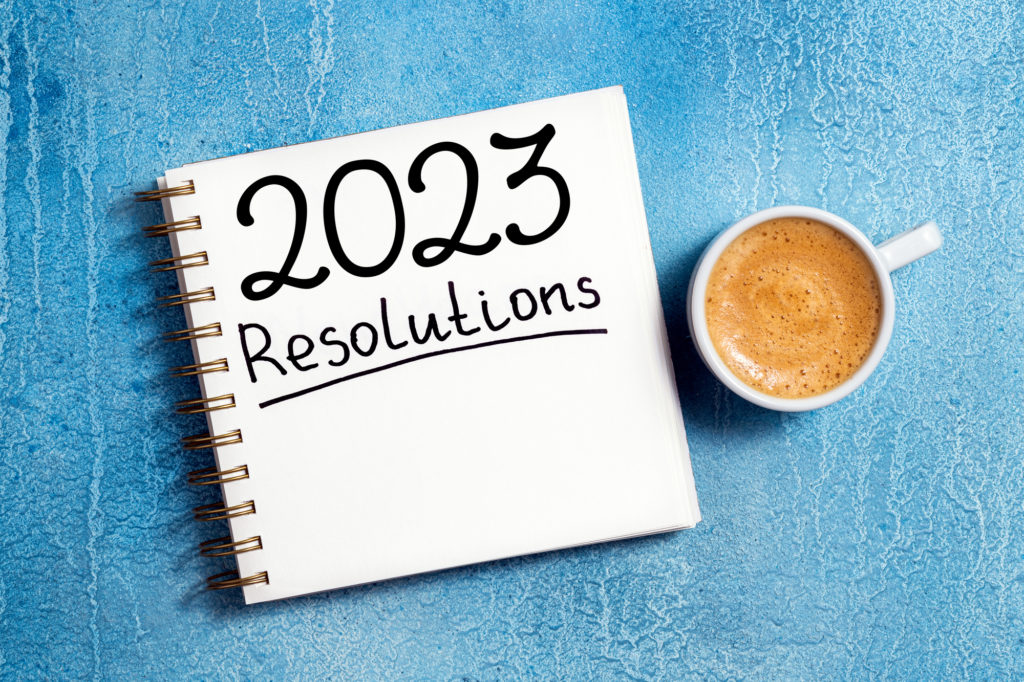 While few keep them, it doesn't stop us from making them every year. Inc. reported that of the 41% of Americans who make New Year's Resolutions, only 9% actually are successful in keeping them. In fact, Strava coined the term Quitters Day as the day when most people forego their resolutions. It's supposed to fall on January 13 this year.
While most resolutions relate to personal goals, such as eating healthier and getting more exercise, business owners create their own resolutions that will benefit their business. Here are my five favorites, which I've written about before.
1. Listen better
There are a variety of reasons why people fail to listen when other people talk: they'd rather talk, they get distracted, they are preoccupied with their own thoughts and conclusions, or they find the other person boring. Still, other people, especially your staff, customers, and your professional advisers, may have something valuable to say and you need to listen carefully.
Become an "active listener" by paying attention and keeping your mind on what's being said. BizCatalyst360 lists 10 tools for active listening. There are numerous sources online to help in this regard.
 2. Think more
We all fall victim to Michael Gerber's criticism that most small business owners spend more time working in the business than on it. To avoid this flaw, schedule time for strategic planning to focus your attention on ideas and not on routine or even pressing business matters.
Here are some activities you might do in the coming year that make you think more about your business:
Write or revise your business and marketing plans. December was National Write a Business Plan Month. If you didn't do it then, do it now.
Set up an advisory board to discuss strategic planning for your business. Fix a regular time for the board to meet. Depending on the size of your business…and your budget, you might want to use a company such as TAB (The Alternative Board), which sets you up with an outside advisory board.
Take time off to concentrate on business planning without company distractions. The Wall Street Journal reported that extravagant company retreats are making a comeback after COVID-19. Your getaway—alone or with employees—doesn't have to be extravagant to be effective.
3. Learn new things
While technology developments bombards us almost every day, it's important not to become shell-shocked. Make a resolution to learn how you can better use technology, such as integrating social media into your marketing plans and incorporating AI into your business.
New things are not restricted to technology. Consider spending time to learn a new language, take a writing or sales course, or hone some other skills.
4. Pay attention to details
Little things matter. Spending just a few minutes a day, each day, can add up to big results over the course of a year.
Keep good books and records throughout the year. This can entitle you to greater tax savings when you complete your tax return. For example, if you use your personal vehicle for business driving and you're self-employed or reimbursed under an accountable plan, note your odometer reading at the start of the year and keep required records of business driving throughout the year. The IRS lists required substantiation for business driving in Publication 463 (the mileage rates here don't apply for 2023, but the recordkeeping rules do).
Maintain control over clutter.  Filing and tossing unneeded things may require only a few minutes each day, but you'll gain more time in easy assess to your stored information.
Watch your pennies. With inflation and other economic woes, keeping a close watch on every expense can help you keep your prices down and your profit margin high.
5. Maintain perspective
For many entrepreneurs, their company is their baby and they take losses, criticism, and other bad news too seriously. As the prospects of recession loom large, fear may be gripping some business owners who are weary from getting through the pandemic only to now face more economic challenges. Remembering that the worst that can happen to a business is that it goes under — the owner isn't put in debtor's prison or burned at the stake — may help you keep perspective.
Final thought
A New Year's Resolution is nothing more than a promise to oneself to change undesired traits or behaviors, achieve new milestones, or maintain good practices. So, making, and trying to keep, resolutions is a good way to start off the new year. But don't forget to laugh, and to celebrate your achievements.
Here's wishing you a prosperous New Year and I hope all your dreams are realized.