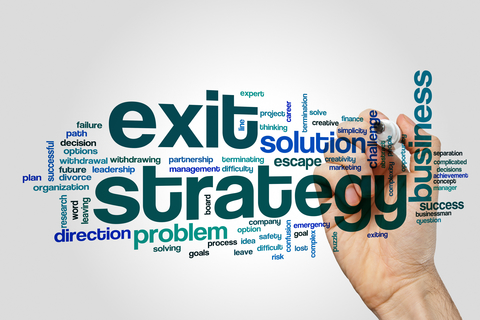 We can't live forever, and planning an exit to our businesses is essential … for us, our families, our employees, our co-owners (if any), and our companies. There are an estimated 4.5 million businesses that could be exited within the next 10 to 15 years. According to the Exit Planning Institute, most of the owners' assets (80% to 90%) are in their businesses, yet most are not ready to reap full value.
What boomers selling businesses should expect
John Dini has done extensive research on boomer businesses, which can be found in Your Exit Map: Navigating the Boomer Bust. Published this past May, this book paints a rather gloomy picture for boomers looking to sell now (hence the term "boomer bust"). For example, he notes that Gen X, with 30 million fewer people than the baby boomer generation, contain the most likely buyers for boomer businesses. Gen Y (millennials) may be potential buyers, but not for a number of years; they're still recovering from the great recession and getting out from under student debt. (John sent a book to me and, having read it, I believe it's a must-read for boomer business owners.)
What to do now
Before you can make any plans, you have to know what you're dealing with. Answer these questions:
What's my business worth?
Are my financials in order? You can't begin to know what your business is worth if your financial statements are not up to date and properly prepared. Work with your CPA on this.
Have I done any valuation projections? Comprehensive valuations cost a lot of money, and may be necessary when you decide to depart your company. But you need some idea now so you can begin to plan. SmallBizTrends lists 10 business valuation calculators that you can use to get a ballpark figure.
What do I plan for the future of my business?
Do I have a plan for the transition of my company (sell it to a third party or to my co-owners, transfer it to my children or other relatives, put it into an ESOP)?
Do I have advisors helping in transition planning? Are you working with your CPA? Have you talked to your attorney to do any succession/estate planning for the business?
 Bottom line
Frank Herbert said: "There is no real ending. It's just the place where you stop the story." When and how will you stop?