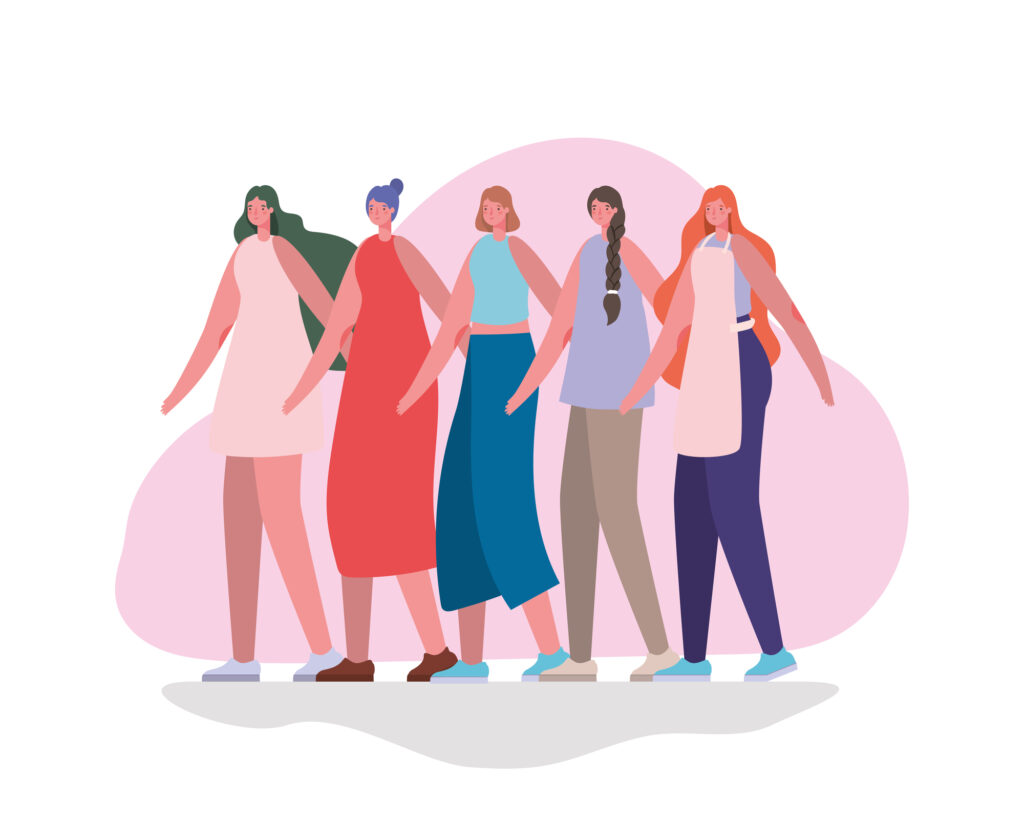 According to The State of Women in the Labor Market in 2023, three quarters of women ages 25 to 54 are employed; with 84% of them working full time. Despite Equal Pay Act of 1963 which was enacted 60 years ago to require employers with at least one employee to give male and female employees equal pay for equal work, the "pay gap" still exists. Women earn less than men for the same work. Those age 25 to 54 earn 16% less than men, and the pay gap grows for older working women. In addition to the Equal Pay Act, other federal laws require employers to guarantee certain protections for women employees and these are discussed below. Also be sure to check state and local law protections you are required to give to women. While some small employers may be exempt from being required to give certain protections, it's a good idea to do so nonetheless.
Title VII of the Civil Rights Act of 1964
This law gives members of protected classes protection against workplace discrimination. One of the protected classes is sex, which includes sexual orientation and gender identity. No one in this class can be discriminated against when it comes to interviewing, hiring, training, discipling, promoting, making job assignments, giving benefits, and firing. This law applies to employers with 15 or more employees. Find more information from the EEOC.
Pregnancy Discrimination Act of 1976
When I went for my first job interview after college, I was already married and was asked when I expected to become pregnant. It was understood that this condition would not be allowed in the workplace, so the prospective employer was gauging how long I'd be able to work at the company. Today, this consideration is a thing of the past. Employers may not use pregnancy as a reason to discriminate against an employee. This means a woman cannot be fired because of being pregnant; pregnancy also cannot be used as a factor in hiring or promotion. This law applies to employers with 15 or more employees. The DOL has a Fact Sheet about this law.
COBRA
The Consolidated Omnibus Budget Reconciliation Act (COBRA) of 1985 requires employers with 20 or more employees and that maintain a group health plan must offer employees who leave—voluntarily or involuntarily (other than for gross misconduct)—to continue their group health coverage for up to 18 months (36 months in some situations). Employees pay for the coverage, plus an administrative fee of no more than 2%. This protection applies, for example, to a working mother who reduces her work hours and loses regular group health protection. The DOL has more information about COBRA.
Family and Medical Leave Act of 1993
This law—the FMLA—allows employees who have worked for at least 12 months and have at least 1,250 hours of service with the employer prior to the need for leave is entitled to take unpaid leave of up to 12 weeks in the event of the birth or adoption of a newborn child. The law applies equally to men and women (paternity and maternity leave). The law applies to employers with more than 50 employees within a 75-mile area. The DOL has a number of Fact Sheets related to the FMLA.
Note: As of January 2023, 11 states have enacted paid family and medical leave laws, though not all are effective as yet.
PUMP Act (part of the Consolidated Appropriations Act, 2023)
This law, which applies to employers covered by the FMLA, gives nursing mothers the right to have reasonable break time and a place (other than a bathroom) shielded from view to express breast milk while at work. This right continues up to one year following the birth of a child. Employers are not required under the FLSA to compensate nursing mothers for breaks taken for the purpose of expressing milk. However, where employers already provide compensated breaks, an employee who uses that break time to express milk must be compensated in the same way that other employees are compensated for break time. The PUMP Act went into effect on February 27, 2023. The DOL has Q&As on this new law.
Final thought
"Hiring and promoting talented women is the right thing to do for society—and it's an economic imperative."  ~ Carlos Ghosn, Chairman of Renault-Nissan Alliance
So, whether federal law requires you to give women employees certain protections in the workplace, it's the right thing to do. Obviously, it benefits these workers. But it also benefits your company by providing a culture of caring and equality.