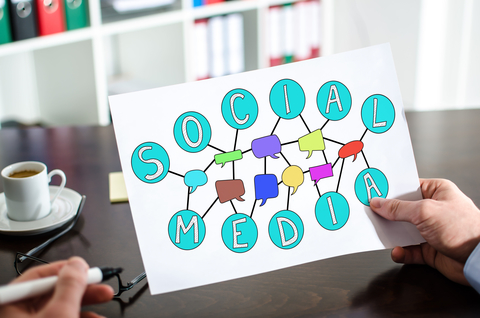 According to a survey from Visual Objects, 38% of small businesses don't have social media accounts, although another 22% plan to have them.
Have you considered how social media can help your business and how to manage your social media activities?
What social media can do for you
The purpose of social media…Facebook, Twitter, Instagram, Pinterest, YouTube, LinkedIn, and other sites…is essentially to engage with current customers and to attract new customers. This is a big generalization, so let's get specific.
You can use social media to:
Offer promotions. You can post news on upcoming sales events and offer coupons.
Be responsive to questions or problems from customers. For example, if you see a negative post about your company, service, or product, you can post a response to address.
Provide information and help. For example, if you sell a product requiring assembly, you can post a YouTube video demonstrating how to do it.
Build brand awareness. This can be through sharing about what's happening at your company (e.g., how employees are volunteering in the community).
Product advertising. Content marketing and influencer marketing can be used to advertise products.
Handling social media
More than half (56%) of small businesses handle social media in-house, according to the survey referenced earlier. About a third (32%) use freelancers for this purpose. Others use agencies or influencers.
If you are handling social media in-house, consider using tools to help you.
Hootsuite helps you schedule posts and monitor your social media activities with its analytics.
TubeBuddy helps you manage a YouTube channel.
Buffer has a list of the top social media tools for 2019.
Budget for social media
You may be thinking that social media is free. Well, it largely is, but there are some things you may want to budget for:
Social media tools. Some of the tools have monthly fees. For example, Buffer, which is a tool like Hootsuite to schedule posts, analyze performance, and manage all social media accounts, has a plan starting at $15 per month.
Ads. If you want to supplement postings, it will cost you. You may have to pay for content postings or influencer activity on your company's behalf.
And don't forget the invisible cost of time…yours or your employees'.
Final thought
Someone wise (but unknown) said: "Social media is just a buzzword until you come up with a plan."