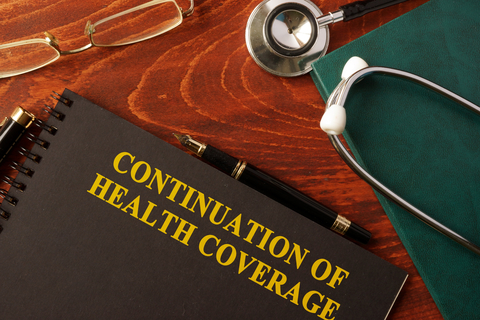 If you have a group health plan in your company, you better know about a federal law called the Consolidated Omnibus Budget Reconciliation Act of 1985, or COBRA. This law requires employers that have a group medical plan and 20 or more employees who work more than 50% of business days to extend an offer for coverage after a qualifying event (e.g., termination of employment for any reason other than gross misconduct). The majority of states have enacted mini-COBRA laws to impose a similar requirement on small employers (those with fewer than 20 employees). Collectively these are referred to as health continuation benefits. What's your obligation?
COBRA
Under COBRA, if you have (1) 20 or more employees and (2) a group health plan, then when a qualifying event occurs, employees, their spouses, or dependents, must be given notice of their eligibility to continue in the group plan. Employers do not have to pay for this coverage; those who choose to continue in the group plan pay their premiums, plus up to 2% for an administrative charge.
COBRA provides for continuation in the group plan for 18 months in most cases. But this is conditioned on the individual's continued timely payment of premiums (plus the administrative fee).
Many large employers use a third-party administrator to handle COBRA arrangements.
Mini-COBRA
Most states now go beyond the federal law by requiring smaller employers to act similarly to federal law. Check whether your state has a mini-COBRA law. For example, Arizona's mini-COBRA law became effective January 1, 2019.
Check on the permissible administrative fee that can be charged. While federal law caps this at 2%, states may allow a higher rate (e.g., 5% in Arizona). And some states bar any administrative fee (e.g., North Dakota doesn't allow one in the case of termination).
Check on required length of continuation coverage. Most mini-COBRA laws mimic federal continuation coverage (i.e., generally for 18 months; longer for disability). But some have shorter periods (e.g., the District of Columbia's and Georgia's period runs for 3 months; Delaware's period runs for 9 months; Maine's and Virginia's periods are 12 months).
Notice requirements
If you are subject to COBRA, or mini-COBRA, be sure to give required notice to employees. Federal law sets the notice period at 30 days following a qualifying event. You can use a COBRA Model General Notice form (find it under "regulations") to give this required notice. State laws may have different notice periods. States may offer their own sample forms.