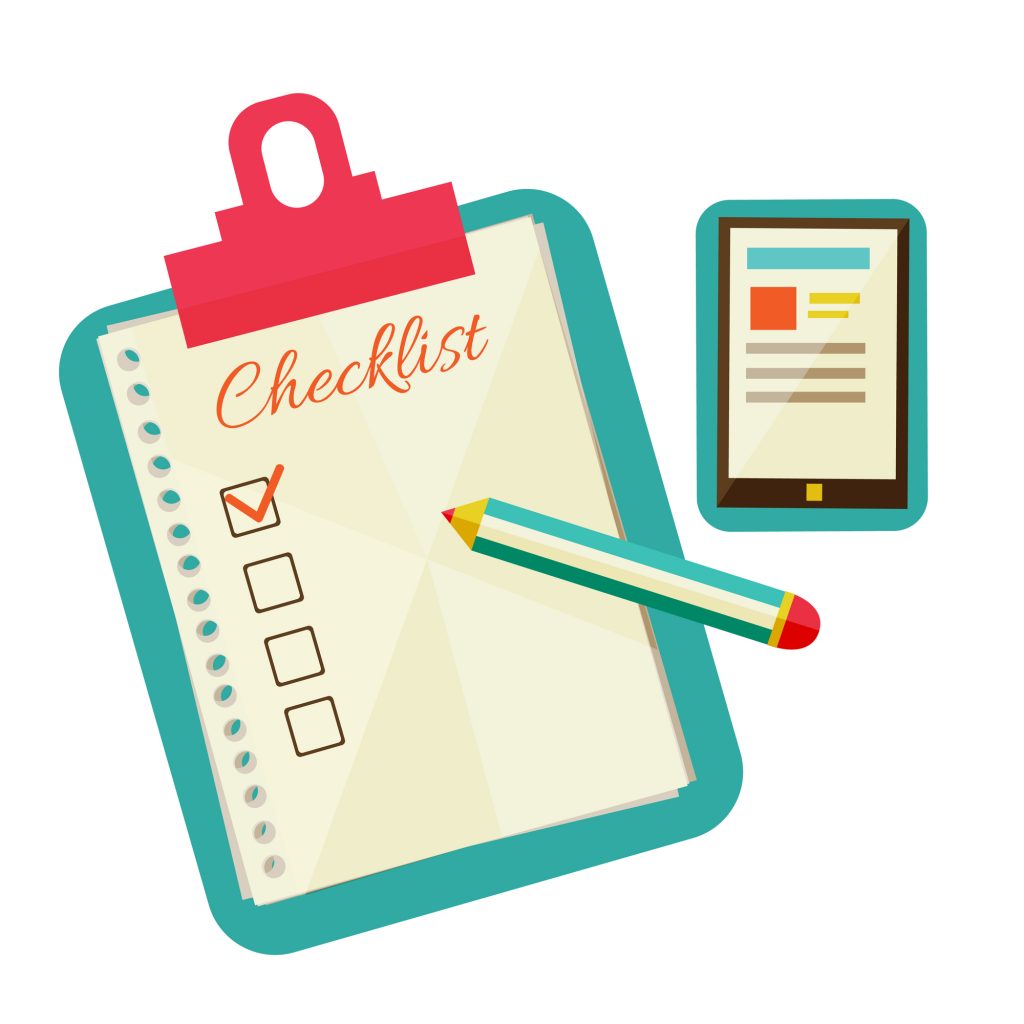 June 30th marks the mid-point of the calendar year and typically is a time to reflect on business thus far and what can be expected for the remainder of this year. But 2020 isn't typical. For many businesses, the second quarter of 2020 has been dismal due to COVID-related stay-at-home and closure orders. But, as the saying goes, what's done is done. So take a realistic look at your numbers for Q2. This will help you to make plans for the remaining two quarters of the year.
1. Your health.
Many business owners have for months been working from home, some still are. If you're one of them, it's time for a health check so you're good to go. Have you been exercising? Have you postponed doctors/dentists appointments that can now be scheduled? How's your mental health?
2. Your health protocols for staff and customers.
Governments have set certain requirements for the health and safety of employees and customers during the pandemic, which clearly isn't over. In most locations, there are limits on the number of occupants, the use of masks and other protective equipment, social distancing, and other rules. Be sure that you are in compliance with current rules and stay alert for changes, which are continually happening.
3. Your P&L.
Okay, now is the time to do a reality check on your numbers. Your profit and loss (income) statement shows your revenue and expenses. Are they in line with what you expected, given the constraints related to COVID-19?
4. Your current debt.
Look over your balance sheet to see how much debt you're carrying. If you took out a loan under the Paycheck Protection Program (PPP), you may be able to reduce the debt by applying for loan forgiveness. Determine whether and to what extent you want to use loan proceeds to pay down or off lines of credit with high interest rates and get rid of existing credit card debt. At the same time, however, be sure you have a line of credit in place should capital be needed for operating expenses or other reasons.
5. Your staffing needs.
If you furloughed or fired employees, now may be the time to bring some or all of them back. It depends on what your business can suspend now and your expectations for Q3. Again, if you took out a loan under the PPP, loan forgiveness hinges in part on retaining/rehiring employees. But there are other staffing strategies to consider if you're unsure about the future (e.g., using workers through temp agencies).
6. Your employee benefit plans.
Usually, employee benefit plans are fixed for the year. This includes such plans as FSAs, group health insurance, and retirement plans. But the IRS has provided flexibility to employees and employers by permitting certain mid-year changes in 2020.
7. Your inventory.
Review what you have on hand now and what you project to be your needs in Q3. Obviously, your sales to date impact what you decide to do going forward.
8. Your marketing strategies.
Staying in touch with your current customers and developing new ones remains vital regardless of economic conditions. But how you do this depends on your marketing budget and other business considerations. Look over what you've been doing and see what changes can be made to optimize your marketing strategies.
9. Your online strategies.
The internet has been a powerful solution during COVID-19 for many business issues. Are you selling online? If you've traditionally been a bricks-and-mortar store or a direct seller, you may want to create an online store through your website using Shopify or similar solution. Are you staying in touch with employees/customers online (e.g., through Zoom, GoToMeeting, etc.)?
10. Your budget for Q3.
Given all of the review you've done thus far, it's wise to revise your budget for the next quarter. You may need to scale back on certain expenses. Be sure to keep an eye on changing costs (e.g., rising gasoline prices; changing interest rates).
11. Your advisors.
Have you been in touch with your accountant? Keep in mind that July 15 is a key filing deadline, so make sure you're prepared. Also discuss tax refund opportunities to which you may be entitled so that you can recoup some cash. Have you talked to your insurance agent? Be sure you have the appropriate coverage for hurricanes or other storms, riots and terrorism, and other events; your current policy may or may not provide protection.
12. Your long-term business goals.
Thus far this year things may not have turned out as you expected. Re-visit your long-term goals for your business … what you expect for the rest of the year and what you hope to accomplish in your business. It may require you to pivot in response to current economic/health/political considerations. Some owners may be thinking more seriously about retirement now, while others are looking to expand in new directions. It's all about what you want for you and your business.
Final thoughts
If you're still in business in Q3, that says a lot. Unfortunately, thousands of small businesses have been forced to close permanently because of COVID-19 or destruction from rioting. Now you have an opportunity to emerge from poor economic conditions (we're in a recession) and be poised to take advantage of good times to come.
As Harriet Beecher Stowe said: "Never give up for that is the place and time that the tide will turn."