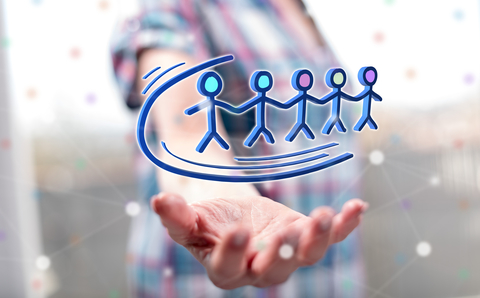 In today's workplace, you're likely to have employees of all ages. They fall into different generations. They have different experiences and skills. They may or may not have different work habits. Understanding your staff and maximizing what each employee has to offer is the key to creating a great company culture that benefits your business.
What are the generations?
Labels say a lot. The following is a list of generations from the Pew Research Center, based on the year of birth (there's considerable dispute about the breakpoints):
Silent generation (1928-1945)
Baby boomers (1946-1964)
Generation X (1965-1980)
Millennials (1981-1996)
Generation Z (1997-
What are the challenges?
One of the challenges is tailoring a benefits program suitable to different generations. Millennials and Gen Zs may want help in paying off student loans, while boomers prefer advice on planning for retirement. Customizing a benefits program, perhaps through a cafeteria plan offering a menu of options, can be relatively easy to do.
Another challenge is getting everyone to work well with each other. Clearly this is more difficult than crafting a menu of benefits. Supporting an intergenerational workforce may require using different communication skills, different incentives, and different management approaches.
What are the stereotypes?
To begin, you've undoubtedly heard that the younger generation, having grown up with computers, the Internet, and mobile devices, are tech savvy. And that the older generation (e.g., boomers) has a strong work ethic; they show up on time, remain loyal to the company, and complete tasks on time. Well, frankly, these are stereotypes.
While older workers may not have grown up with technology, they've probably learned or can learn what's needed on the job. And younger workers may have a similar work ethic as older ones despite a stereotype to the contrary. The lesson here is don't believe the stereotypes. Look at your employees as individuals to find their strengths and to help them work on their weaknesses.
What can the generations do for each other?
The best thing about having workers of different ages is that they bring different skills and experiences to the workplace. Mentoring between generations can help employees share their  knowledge. Older workers can guide younger ones in meeting some basic job requirements (being reliable and helpful to each other). Younger workers can help older ones in collaborating on tasks and utilizing technology.
Robert Half has a very helpful blog on creating a mentoring program at your company. According to the Robert Half blog, mentoring can produce the following benefits. These are the same factors that benefit a company from an intergenerational workforce:
Increased knowledge transfer
Job satisfaction
Smart succession planning
Development of leadership skills
Motivation for professional development and accountability
Achievement of goals and objectives
Stronger internal networks
Increased teamwork
Bottom line
"The knowledge of one generation is the ignorance of the next." Frances Wright  --- That is, unless you help your staff share knowledge.