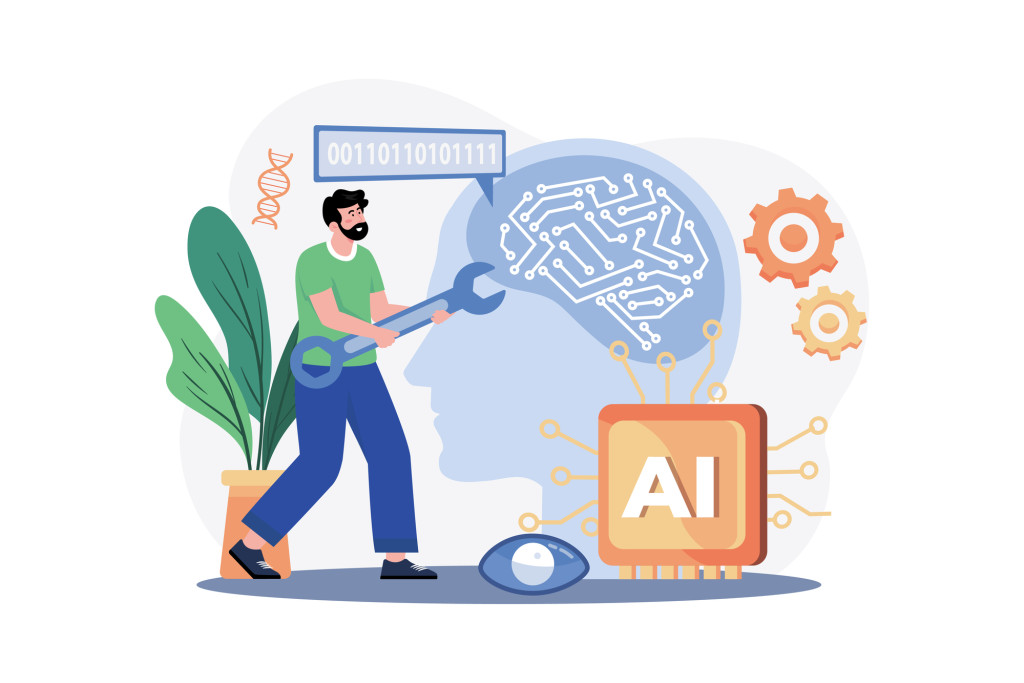 According to FreshBooks study, 25% of small businesses are already using AI in some form, and 2 out of 3 businesses say they'll be trying generative AI within the next 12 months. What's more, 60% say that AI will dramatically change their businesses within the next 5 years. With the growing use of ChatGPT and other AI tools, you may want to think about how to use them ethically in your business.
What the government says…
Last year, the Administration posted an AI Bill of Rights, which runs 73 pages, stating 5 principles for responsible use of AI and AI development.
You should be protected from unsafe or ineffective systems—safe and effective systems
You should not face discrimination by algorithms and systems should be used and designed in an equitable way—algorithm discrimination protections
You should be protected from abusive data practices via built-in protections and you should have agency over how data about you is used—data privacy
You should know that an automated system is being used and understand how and why it contributes to outcomes that impact you—notice and explanation
You should be able to opt out, where appropriate, and have access to a person who can quickly consider and remedy problems you encounter—human alternatives, consideration, and fallback
These protections currently are nonbinding on anyone. At some point, they could form the basis of laws and regulations. For example, one bi-partisan measure (S. 1865) introduced in Congress in June 2023 would require the U.S. government to be transparent when using AI to interact with people. The bill was drafted using ChatGPT!
What big business says…
Tech companies have a big stake in AI ethics. They don't want to be regulated by the federal government, and instead, seek to self-regulate. In July 2023, Microsoft posted principals of responsible AI:
Ethical
Accountability
Inclusiveness
Reliability and safety
Explainable
Fairness
Transparency
Privacy and security
What you can do…
AI can be a wonderful tool and enable you to compete with large corporations. But consider some measures you can take to ensure that AI is used ethically in your business.
Think about employees. They may be afraid of being replaced by AI, and with good reason. It's projected by Goldman Sachs that 300 million jobs could be lost because of AI. Nearly half (46%) of office and administrative staff may be gone and two-thirds of jobs could be automated to some degree. To allay your employees' fears, consider investing in retraining so that your current staff can do more to grow your business. Another concern is using AI on a discriminatory basis for job applicants and staff. There are a number of tools that can be used for recruitment, and an estimated 83% of employers are now using them. Be sure that the AI tools you use don't inadvertently discriminate. The EEOC issued guidance that employers should follow to avoid discrimination when using AI. And be sure you know when it's okay for employees to use AI. A co survey on the use of ChatGPT, Bard, and other AI tools in the workplace, found that 82% of business leaders think it's fine for employees to use AI to write responses to colleagues. But 68.5% think employees shouldn't use AI tools without express permission. It's time to set business policies on the use of AI by employees if you haven't already done so.
Think about customers. AI is a great tool for collecting data. Your customers probably want their information kept private. As with all of your data, be sure you keep it safe.
Think about your business. How can AI be used to make decisions and solve problems for your business? Are you going to unilaterally accept AI recommendations? How will you process these recommendations?
Final thought
Sundar Pichai, CEO of Alphabet Inc. and its subsidiary Google, said: "Artificial intelligence is one of the most profound things we're working on as humanity. It is more profound than fire or electricity."
Small business owners should think about how to use AI in their business and be sure it's done in an ethical way.
Update: Blogs from Big Ideas for Small Business have been used without authorization on other sites (a clear violation of copyright law). One site did so without any attribution, which made it seem like it created the content. We approached them and found out that were using "data scraping" (pulling information out of a website) to find their content. They removed our blogs from their site. This clearly demonstrates how AI can be used unethically…and unlawfully. Be careful!