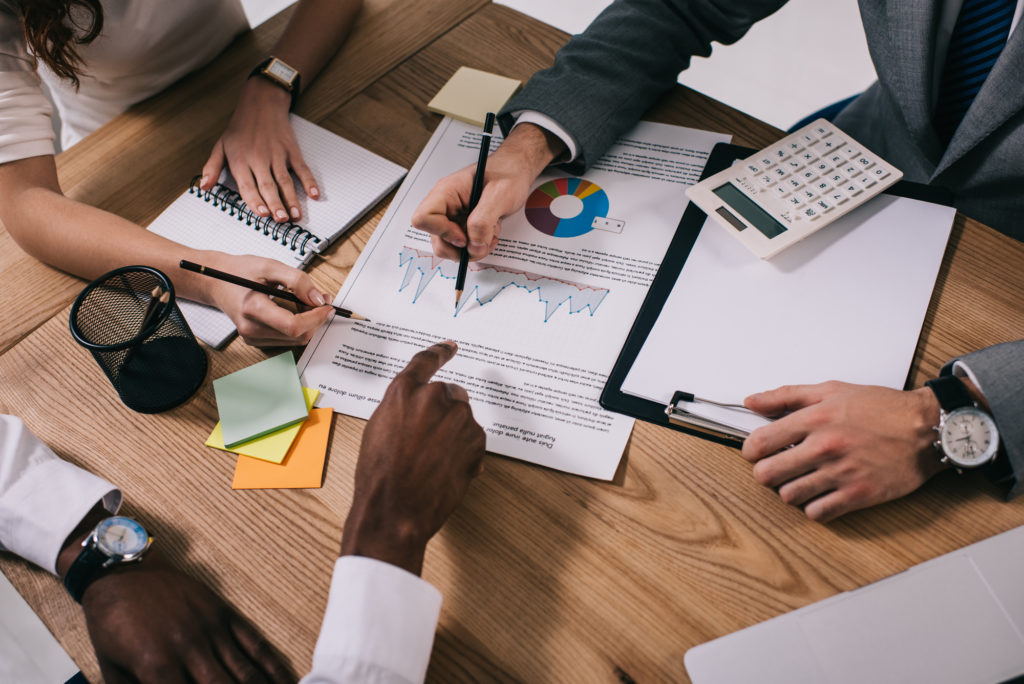 The ongoing COVID-19 pandemic has sparked an uptick in the number of entrepreneurs and companies entering their respective industries. More and more people are starting their own small businesses but may need more information regarding financial management. The following are some financial management tips that entrepreneurs should keep in mind this year.
1. Establish Clear Financial Goals
Entrepreneurs need to make clear financial goals to improve their operations and help them reach their bottom line. The more specific a goal is, the easier it is to take actionable steps to reach it.
For example, you may want to improve your profit margin, build up cash reserves for expansion, or save enough money to buy a crucial piece of equipment for your business. You may also want to get better control over your cash flow management, increase compensation packages for your employees, and gain an overall feeling of financial stability.
2. Learn About Rational Spending
While this tip may seem obvious, learning to spend responsibly and rationally can help increase your bottom line and keep you on an even keel. Even taking small steps like using a reusable water bottle or coffee mug rather than plastic cups in the office can make quite a difference over time.
Setting a budget can help you spend more rationally. Before making any large purchases, consider what benefits you can expect from the purchase. Will this move your business forward? Will this software help increase employee productivity? Could leasing rather than buying make sense? These are all questions you should ask yourself before spending on business tools.
3. Research Business Tech Before Investing in It
Many business owners hear from experts in their industry that new business technologies should be leveraged for various reasons.
These are some popular business technologies worth researching:
Artificial intelligence (AI)
Customer relationship management software (CRM)
All-in-one digital workspaces
Project management software
E-commerce software
Proposal software
Whether it's improving operational efficiency, automating routine tasks, or using the latest digital marketing tools, you should research business technology before implementing it into your business. It's also worth examining your industry — looking at current industry trends will help you determine if it's the right technology for your business.
4. Track All Expenses and Stay Organized
Recording all of your business expenses to stay organized is crucial for financial and tax purposes, and alleviates some of the stress of tax season. It's vital to use sufficient documentation to record your expenses. Expense tracking software and mobile apps can be useful tools when managing your business's various costs over time.
It's essential to keep your personal and business expenses separate. Managing both types of costs can become overwhelming, cumbersome, and confusing. Identifying what qualifies as a business expense is crucial, and be sure that your financial records reflect them accurately.
5. Understand Your Credit Score
Taking the time to stay on top of your credit score is crucial in financial management. Both you and your business need to have good credit to obtain loans at the best interest rates.. Over time, if your business establishes sufficient credit, then you as the owner won't need to personally guarantee loans, rent, and other business obligations.
Additionally, a bad credit score can negatively affect your financial stability. There are plenty of online resources that you can use to check your business credit score for free, and some paid options, such some services from Dun & Bradstreet, may offer more insight into your credit performance and help you build your business credit rating.
6. Consider Building an Emergency Fund
One advantage of being an entrepreneur is that your income potential is essentially limitless. But it's critical to remember that achieving your financial goals is no walk in the park, especially if your business is new. Because you may experience challenges or hiccups along the way, you want to ensure you have an emergency fund  to help you keep up with your expenses.
Your goal should be to have enough money saved to fuel your business for at least three months to a year. This is especially important, considering the ongoing pandemic and how that may negatively impact your business or the industry you're in.
Use Best Financial Management Tips to Achieve Business Success
Managing your business finances is a challenging yet rewarding undertaking. The business landscape is ever-changing. To keep up with these changes, use some of the financial tips above. Recognize that you may face obstacles along the way, but using some of these tips can help you overcome them. Most important: Financial management is a crucial aspect of operating your business, so be sure to prioritize it.