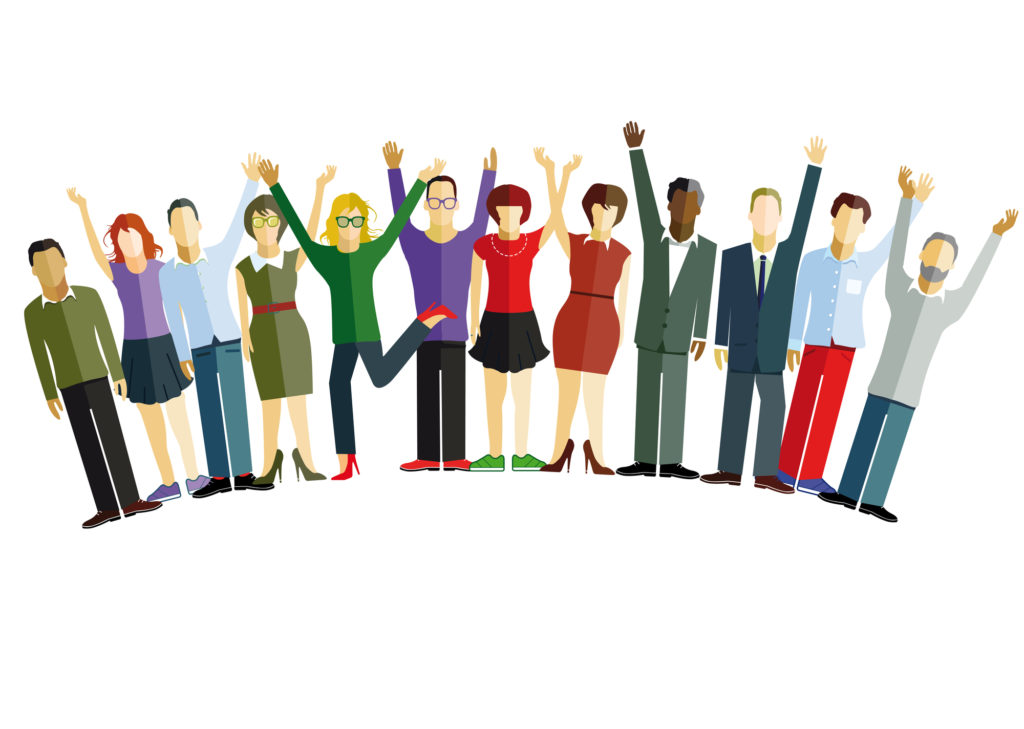 Dubbed "The Great Resignation," employees are leaving their employers in record numbers. In April 2021 alone, 4 million people quit their stable jobs in search of something more fulfilling. With vacancies at an all-time high, employee retention is a priority issue now more than ever. If you are a small business owner, you likely wake up and go to sleep with the same question on your mind: what can I do to keep my employees happy so they'll stick with me?
Reward and recognition programs emerged at a time when companies, mostly in tech, were drawing and retaining employees not with fancy job titles or corner offices, but with thoughtful perks that employees had requested for years. These included flexible work hours, creative brain-breaks, more control over their work and work environment, etc. (No, it wasn't the free coffee bar or ping-pong table in the lobby that kept employees showing up every day.)
During The Great Resignation, you need to think bigger and act smaller. You are likely already reevaluating when and where your employees work. (If you are not making a long-term plan for remote and flex work, start now.) Here are a few things that you can do to ensure you are on the right path to maintaining a happy and thriving workforce:
1. Focus on gratitude.
The science of gratitude is proven to reduce stress, strengthen relationships, improve communication, increase trust, and so much more. Incorporating gratitude in the workplace has a direct correlation to retention and employee satisfaction. Employees who feel valued are more motivated to do their jobs and are less inclined to look for a new job. It's important that you not only express gratitude but cultivate a culture of gratitude among the whole team.
2. Check your DEI culture.
Diversity in the workforce is not a buzzword. In a recent report by mthree, 50% of employees age 18-28 left or are considering leaving their tech job because they did not feel comfortable in their company's culture. Diversity Equity and Inclusion (DEI) is a major driver for recruiting and retention, but employees can sniff out half-baked attempts at DEI. You need to do a thorough audit and create an actionable plan for improving your organization's DEI. Start by reaching out to DEI experts in your own community for help and be ready to do the hard work.
3. Show your appreciation with something more than a water bottle with your logo.
Corporate swag is fine, but it's also a missed opportunity. If you're going to give employees a gift, give them something that is a useful tool for their success. Try a unique corporate gift like the b.minton toolkit, which is a cool gift box that is based in science and fully customizable.
4. Be an employer who respects balance.
Although the term "work/life balance" is ever-evolving, it is clear that employees do not want their whole life defined by their job. If employees need to take time off for personal reasons – especially single parents – do not create onerous structures. When you increase flexibility to accommodate employee's needs, you will find that it's not only simple and ethical, but also makes for happier employees. Be careful not to over-rely on and overload your highest performers or they will quickly fall into the burnout trap.
5. Model good behavior.
Do you leave early to attend your daughter's soccer practice? If you tell your employees that your workplace is family and life-oriented but you're working 24/7, your employees will not believe in the culture. Take a yoga break, meditate for ten minutes, or go for a jog. Encourage your employees to find moments for self-care throughout the workday. You need to walk the walk of self-care.
Although the state of work is changing, the basic principles of a happy workforce are the same: appreciate their identity, value their time, tell them when they are doing a good job, cultivate a culture of respect, and give them the space to do their job. It's not complicated. Employee retention often boils down to a well-meaning, well-placed "thank you."
Leah Farrell is the owner of b.minton, curating unique employee gifts and self-care gift boxes.