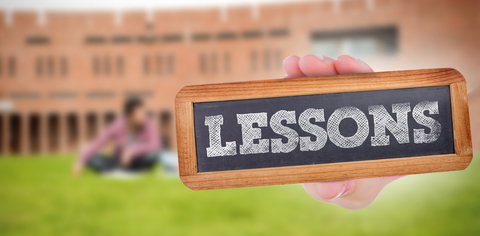 The federal government "shutdown" ran from midnight on December 22, 2018, until January 25, 2019, a total of 35 days. During this time, many small businesses struggled; federal contractors weren't being paid, pending SBA-guaranteed loans weren't being processed. These and other issues affected small businesses and reveal some important lessons for us all. After all, a government shutdown is not too different from a natural disaster that forces a business to close for a period of time.
1. Don't ignore the indirect impact
Even though your business hasn't been directly impacted by the shutdown, you may feel an indirect impact. For example, if you own a café near government offices that were closed or running at reduced staff during the shutdown, it's highly probable that your revenues have been greatly reduced. You aren't likely to receive any bounce back when normal staffing resumes; people don't eat more because they missed out on some meals at your café.
Lesson: Re-examine your business plan for the rest of the year. You may need to revise revenue projections and what they means for hiring, expansion, etc.
2. Don't rely on one customer
Small government contractors were out of luck during the government shutdown. If they'd also been doing work for the private sector, or at least state and local governments, they would have had a continued source of income.
Absent a government shutdown, any small business can suffer the same fact of being left without a revenue stream if they rely on a single customer. That customer can suffer reverses, simply cut ties, or otherwise curtail demand and hurt a small business.
Lesson: Expand your customer base to cushion yourself from losing business from a single large customer. Similarly, don't rely on a single vendor. That vendor may experience disruption that can impact you.
3. Create cash reserves
During the government shutdown, some small businesses failed to receive SBA loan proceeds and could not move forward. Other businesses impacted by the shutdown tapped into or even tapped out of their lines of credit.
Lesson: Small businesses always need to have what I like to call a "stash of cash." I don't mean this literally; I'm referring to having ready cash to pay expenses if revenue slows up or stops for a period of time. This can be a business savings account or a solid line of credit. In this way, you'll be able to pay the rent, insurance, taxes, as well as to continue wages to employees without using cash advances on credit cards or scrambling to find money to pay your obligations.
4. Examine your lines of communication
If you are impacted, directly or indirectly, by a shutdown, you need to communicate with your stakeholders: employees, vendors, and perhaps the public. You'll want to explain what's going on. For example, if you can't keep your employees busy (e.g., you doing government contracting on a project that's been closed), you need to tell them what you're doing for them (e.g., continuing a paycheck, allowing them to use their accrued personal time off (PTO)). Or maybe you can find other things for employees to do (e.g., use downtime for additional training).
Lesson: Think ahead to how you communicate with your stakeholders and the content of your message.
5. Remember those who are directly impacted
Your business may have been insulated from any impact. But your neighbors may have been affected. You may be in a position to help.
Lesson: A government shutdown proves one thing: you can't rely on government. It's up to us as citizens to step up and fill a need. What can your business offer to your neighbors to help them get through a shutdown? For example, some companies offered furloughed workers free meals. Some big companies allowed these individuals more time to pay their bills without penalty; small businesses can do the same.
Final thought
Doestoevsky said: "Times of crisis, of disruption or constructive change, are not only predictable, but desirable. They mean growth."
In the wake of this most recent, and lengthy, government shutdown, take the time to review what it's meant to you and how you can grow in order to be better positioned for a similar occurrence in the future.