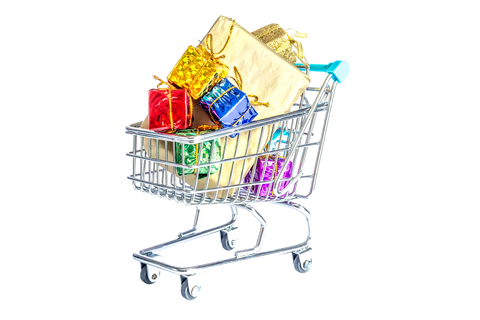 While wreathes, mistletoe, and menorahs may seem a long way off, businesses should be gearing up now for the holiday season. Kiplinger is predicting better sales this year than last year, with e-commerce sales taking a bigger chunk of consumer dollars. If you haven't already begun your holiday activities, get started now.
1. Determine your sales activities
The National Retail Federation has a 2017 Retail Holiday Planning Playbook that describes the lessons learned from last year's season. For example, more than half of consumers began their purchasing research before November, but only a third made actual purchases at that time. Most consumers buy in November (36%) and in the first two weeks of December (27%). This means you must be ready by October at the latest to show your items so customers can browse.
2. Set sales policies
Decide on your return policy. Will you set time limits? Give cash refunds? Offer free shipping for returns of online purchases?
Consider offering gift cards (plastic or e-cards), which can be a boon to your customers and you. Gift cards are very popular. According to Giftcards.com, 61% of people requested them as gifts last holiday season. You benefit by:
Receiving immediate cash flow. Check with your CPA about when to book the income.
Adding sales. The majority of people using gift cards typically spend more than the amount of the card.
Gaining new customers. Cards given by your existing customers to their family and friends bring new people your way.
3. Make hiring decisions
Be sure to have enough staff at holiday time to provide top service to customers. Allow sufficient time for training so seasonal workers can learn your merchandise and company policies. Keep minimum wage and overtime rules in mind.
4. Plan for company activities
Holiday parties, Secret Santas, and other team-building activities may not occur for months, but now is the time to plan. For example, if you're going to hold a company party at a restaurant, book now.
5. Schedule holiday leave time
Whether or not your business is one that's tied to the holidays (e.g., retailers), your staff may want time off to spend with family or to use up leave time before it expires at the end of the year. Scheduling ahead can ensure that your company is covered.
Conclusion
Before the leaves turn color and fall, think eggnog and presents. The longer you delay in making plans, the more stress and fewer options you'll have.