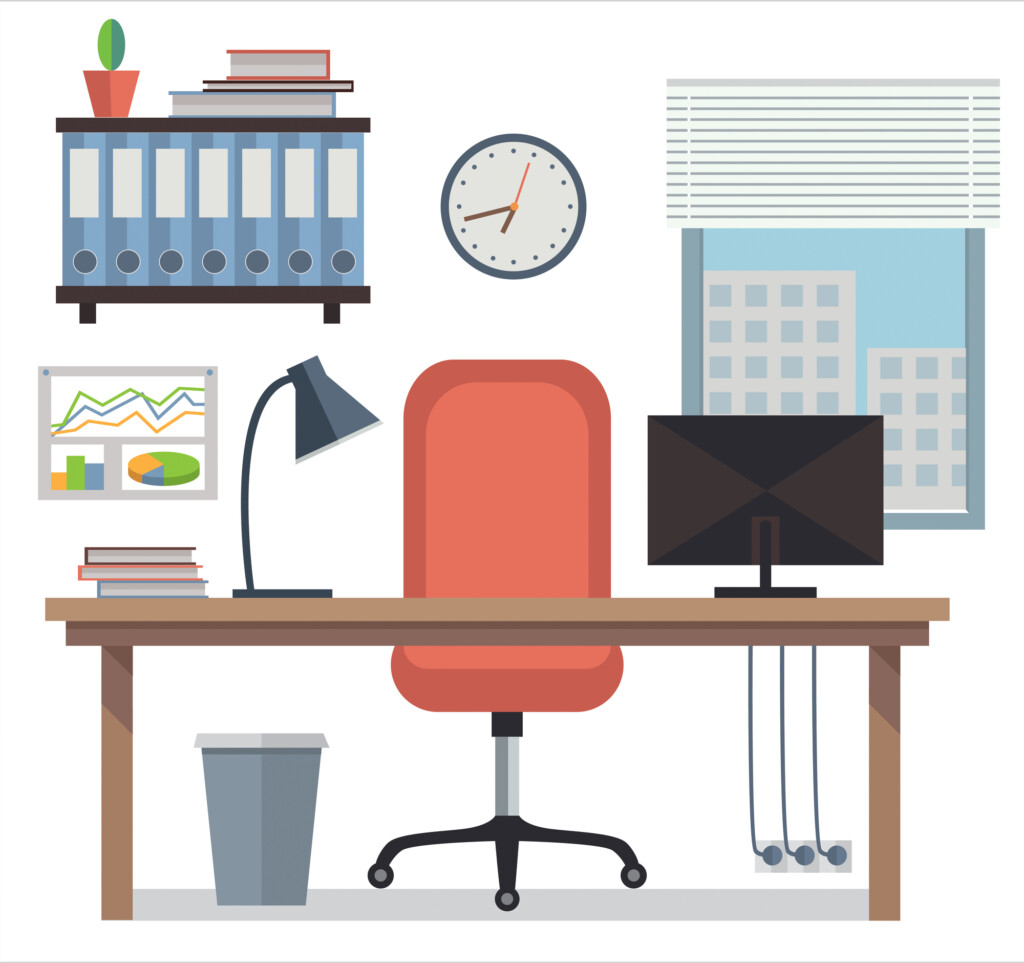 The labor shortage that resulted from the pandemic persists today. This means that employers must devise work arrangements to attract and retain valued employees. During the pandemic, working from home became the norm for many employees. Is that still a desirable arrangement? What is best for employees that can meet employer needs? There's no one-size-fits-all.
Here are 10 options to consider
1. Traditional
This arrangement means employees work full time at the office. Usually, this is 9 to 5 (or some variation) for 5 days a week on company premises. The workweek amounts to 35 to 40 hours at the office.
What this means: This is the basic, predictable work arrangement. Employers have full coverage for their businesses during work hours. Employees are easily able to collaborate on work assignments.
2. Part-time work
This arrangement means employees are working fewer hours than full-time employees. The part-time work can be on employee premises or at some remote location.
What this means: Employers may be able to find good employees who, because of personal circumstances, can only work a limited number of hours. Part-time workers usually aren't afforded benefits, although starting in 2024 long-term part-timers must be able to participate in a company's 401(k) plan if there is one.
3. Telecommuting
Employees work from a location other than the company's physical location—their home, Starbucks, or other location—and rarely if ever report to the employer's premises. Telecommuting may be full-time or part-time, depending on the company's needs and what is arranged with employees.
What this means: Given today's technology that allows workers to be connected with a company regardless of their location, employers have the ability to recruit talent from just about anyway. Employees may favor this arrangement because they can live where they want while continuing to work. But there are drawbacks for both employers and employees. Employers have to learn to manage these workers and keep them included in the company's culture. They also have to handle state income tax withholding issues for telecommuters working in other states. Employees may not have the same access to promotion as on-site employees. Also, they may miss comradery.
4. Hybrid work
This arrangement lets employees work remotely (https://bigideasforsmallbusiness.com/revisiting-remote-work-arrangements/) for most of the time, but they have to report to the office for a certain number of days each week or each month. According to WFH Research, as of July 2023, almost one third of full-time workers in the U.S. were in hybrid work arrangements.
In May 2023, Amazon mandated workers to spend at least 3 days each week in the office. Starting this month, Zoom is requiring workers within 50 miles of the office to show up at least 2 days a week.
What this means: Hybrid work can be arranged to serve the company's needs. Employees save on commuting costs for the days they aren't required to be on site.
5. Condensed workweek
The 40-hour workweek is handled in fewer days…10 hours a day for 4 days. This arrangement is common for nurses in hospitals, so why not use the same arrangement for office workers?
What this means: Employees like this type of arrangement because it affords them a good work/life balance by having an extra "off" day. Employers may see that the same amount of work is completed in this condensed work week.
6. 4-Day Work Week
This type of arrangement means fewer hours during the shortened workweek. Companies can stagger the 4 days so that there is coverage for the entire week. During contract negotiations by the UAW in late August 2023, the union was pushing for a 32-hour workweek…8 hours a day for 4 days each week.
The union is not alone in seeking a 4-day workweek. It's been reported that 81% of full-time workers want a 4-day work week. "More than half — 54% — would be willing to work longer hours, and more than a third — 37% — would be willing to change jobs or industries. Meanwhile, more than a quarter — 27% — said they would be willing to come to their office or job location more days or work fully in person. Other sacrifices they would be willing to make: working off-peak hours, with 23%; working a job they're less interested in or passionate about, 17%; having fewer vacation days, 16%; having a longer commute, 12%; taking a pay cut, 10%; or taking a step back in their careers, 10%."
What this means: The statistics show that employees like this work arrangement. As more companies move to this work arrangement, employers may be forced to follow suit as a way to retain their current staff.
7. Shift work
Employees work a full-time shift each work day, typically on-site, but the hours are staggered so that the company has coverage on a 24/7 basis. This arrangement is more common in manufacturing situations where factories and plants can run round the clock.
What this means: The employer has workers on the clock at all times. This may be helpful for businesses that do work around the globe and have to deal with customers, vendors, and others who are in different time zones. Employees may prefer a particular shift because of their personal situations.
8. Job sharing
Two or more employees share a single full-time position, usually 50-50. This means splitting the work responsibilities.
What this means: Employees are essentially part-timers who may not be entitled to benefits, but they have the work-life balance describer earlier for part-timers. Employers have a little more administrative work, accommodating 2 employees rather than one, but it can be beneficial in the long run.
9. Co-working space
This is similar to remote work, but employees work from a business-selected co-working space. These are popular in large cities and may not be an option in smaller cities and towns.
What this means: Employers can essentially ditch their office space and save money (assuming they can get out of their lease at little or no cost). Employees may enjoy the co-working space experience where different businesses may share the office.
10. Flextime
Employees set their own hours, working say from noon to 8 rather 9 to 5. The arrangement can be on-site or remote. It can be full- or part-time.
What this means: Employees may love this work arrangement because it affords a good work-life balance. This is especially so for workers with childcare or parent care obligations. Employers need to set the ground rules for how many hours are to be worked and other parameters of the arrangement.
Final thought
In setting work arrangements. Employers have to weigh the wants of their employees against the needs of the business. A dialogue with employees may be helpful to learn what they want. In the same vein, transparency by the employer with staff about what the company needs is essential.
For more information on work arrangements, see other blog posts here.