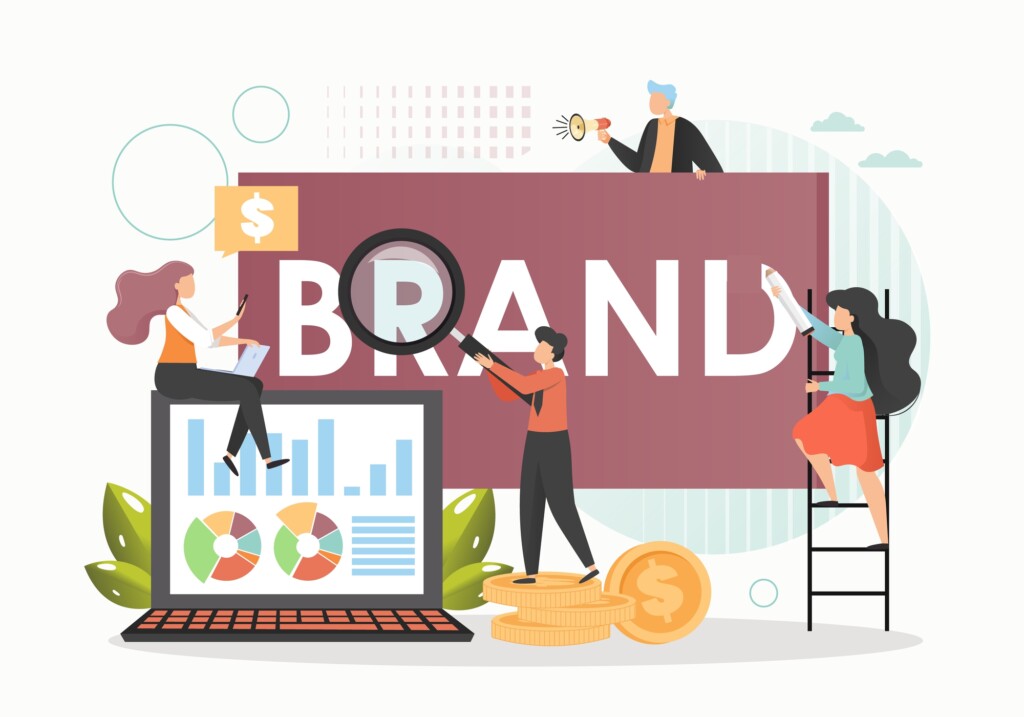 Building a brand strategy for a business helps create cohesion for the marketing strategy, outreach efforts, and overall perception and experience of the business. A brand often consists of a mission statement and values that are communicated through visual, verbal, and other elements to create a unique customer experience of a business. The customer's experience helps foster a sense of community through the shared values of the audience and the business. The unique customer experience also differentiates the business to help promote it as a unique product or service in a market of competitors.
Creating a Mission and Values Statement
Developing your brand starts with evaluating what mission and subsequent values drive your business. Oftentimes, a business starts with a desire to solve a problem or help a specific audience. Your mission should be a one-sentence summary of how you help solve a problem for your audience and can also include other benefits that you help to create through solving that problem. Then, from that mission, you can create a list of several values that your brand will use to accomplish that mission.
Developing Your Target Audience
Once your mission is created, your business has a good foundation to target its ideal audience. Your mission statement and values define what kind of person or business would like to purchase your product or services. When selling to consumers, your target audience can further be developed by asking a few questions:
What kind of hobbies does my audience have?
What amount of disposable income does my audience have?
What kind of jobs does my audience have?
What kind of education does my audience have?
All these questions help flesh out a target audience and a way of thinking about who might buy your goods or services that can later be used in your marketing strategy.
Implementation
Your business has developed a mission statement, values, and target audience, so now it's time to implement them into a brand identity and marketing strategy. Your brand identity is the visual and verbal elements that help direct your marketing strategy. It usually includes a logo, how to use the logo, logo variations, visual styles like fonts, photography styles, and effects. It also includes a verbal portion that details what tone of voice your brand should speak from, and what voice or style they speak in. This helps to direct your marketing efforts.
Your marketing strategy should include what marketing efforts you are going to use to gain awareness and ultimately sell your product or services. Common strategies include social media posts, email campaigns, public relations, and more traditional methods like billboard or magazine advertisements. It can also include more specialized marketing strategies like Search Engine Optimization, Search Engine Marketing, and Guerilla Marketing.
Tools
Meta Business Suite for Social Media Management and Scheduling
Hootsuite for Other Social Media Management
Mailchimp for E-commerce Marketing
Canva for Content Creation
WordPress for website creation
A business depends on its customers, and a brand strategy can help your business connect with its ideal audience. As your business develops over time its brand strategy will strengthen the relationship with your audience through shared values. These values will ultimately be used in the visual and verbal elements of your marketing strategy and help to gain customer traction as you evolve your business.
Find more information about branding strategies published in this blog here and here.