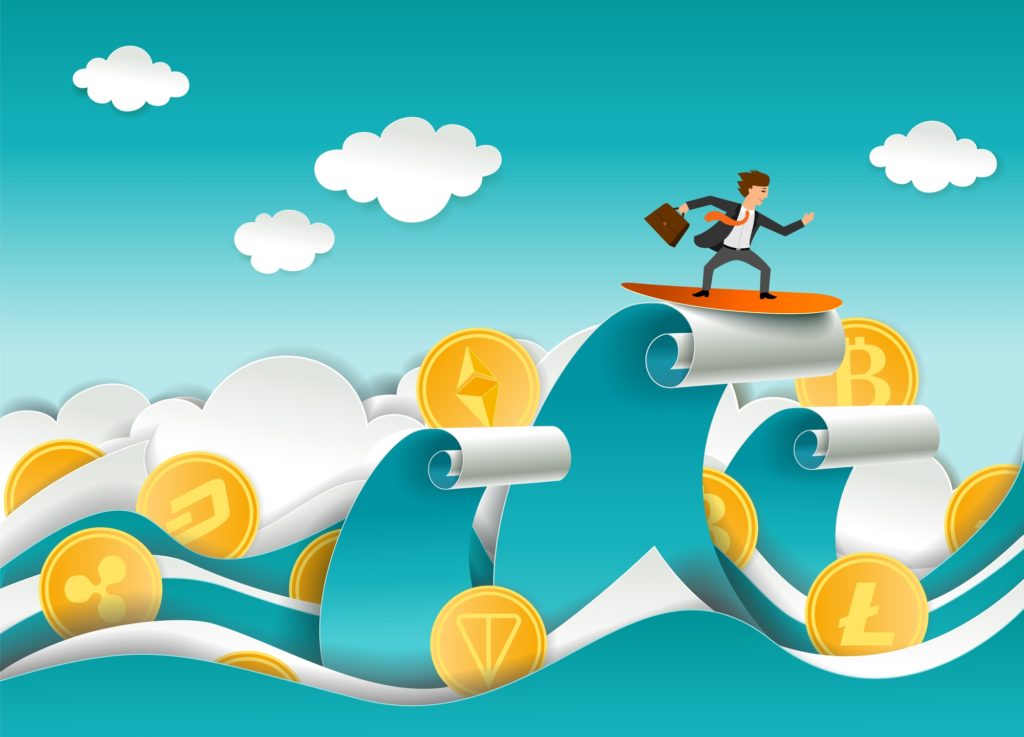 Cryptocurrency offers a massive range of opportunities for savvy entrepreneurs. It is essential to understand the ins and outs of crypto to help you choose a suitable business model. Crypto can be volatile, so it is worth finding ways to invest that allow you to spread the risk. A combination of investing and trading in crypto with advisory services can be a great option. You should consider the kinds of risks you're willing to take and the skills you have that will help you make your business a success.
Exploring some of the best cryptocurrency options for budding entrepreneurs:
Crypto Day Trading
Day trading can be a lucrative venture. Day trading in crypto can also be very risky, so you should only invest what you can afford to lose. It can be an excellent option for anyone wanting to start a side business, as you can begin with a low amount of money. You will need to sign up to a trading platform and start making trades.
Crypto Exchange Platform Host
Hosting a crypto exchange platform can be a great way to earn money. It is also a complex process and may take some investment and planning to become profitable. You will need to market your platform and show customers that you have something unique to offer.
You can make money as a cryptocurrency exchange platform host through transaction fees. You will need to price your fees carefully to ensure you can make money while keeping them low enough to attract new users.
Financial Cryptocurrency Advisor
If you're great with money and a pro with cryptocurrency, you could consider becoming a financial cryptocurrency advisor. You will usually need some formal qualifications and training to start this type of business.
You'll also need to take out appropriate professional insurance. You should research the type of insurance you need to ensure you are protected in the event that you are sued. You will also need to advertise your services to find customers. You can do this through social media and other digital marketing options.
Buying And Selling Using Crypto
Buying and selling items online can be a great business model. You can buy almost anything online with crypto if you know how. You can then use the dropshipping technique to buy and sell goods without storing them yourself.
Mining Crypto
Cryptocurrency mining is the process of creating new crypto. You'll need the right infrastructure and knowledge of mining to make a business out of this option. It can be costly to start a mining business and get all the gear and software you need to start mining.
The returns can be impressive on your investment, as new crypto can have huge value. You'll need to understand the many elements of crypto mining, including hash rate. Paxful has an excellent article answering the question: what is hash rate in cryptocurrency?
Cryptocurrency Blogging
Blogging can be a fantastic side hustle. If you have a lot of crypto knowledge, then putting it down into a blog can be a great and low-risk way to make a living from your love of all things crypto. You will need to post regular, high-quality content to start building a following, and you likely won't make a lot of money at first.
You can make money through a blog in a range of ways. You could offer sponsored posts to businesses, use affiliate marketing or put ads on your blog website. You can also include the details of personal payment options so that your followers can donate money to you and your blog.
Crypto Influencer
Many people think of the beauty industry when they think of influencers, but there are influencers in just about every market imaginable, including crypto. You will need to build a following, and similarly to blogging, you'll need to post regular, engaging content. You will also need to be present and active on all the major social media platforms, including Facebook, Twitter, Instagram, and Reddit.
Tutoring In Crypto
Tutoring can be a great way to impart wisdom to others and make some money. You could offer your services online and do tutoring via video calls. You could also put together training materials and courses to sell. It is good to join one of the many cryptocurrency communities online to connect with users who want to learn more about buying, selling, and trading in crypto.
Cybersecurity Advisor
Becoming a cybersecurity advisor can be an excellent option. Anyone that works in IT or internet-based industries knows that keeping safe online is critical. Scammers and hackers become more sophisticated every day, and users need to be aware of the risks and ways to mitigate them.
You will need a strong understanding of cybersecurity and its relation to crypto to be successful in this business venture. You will have to advise on security measures and offer practical tips on keeping crypto safe and identifying possible scams.